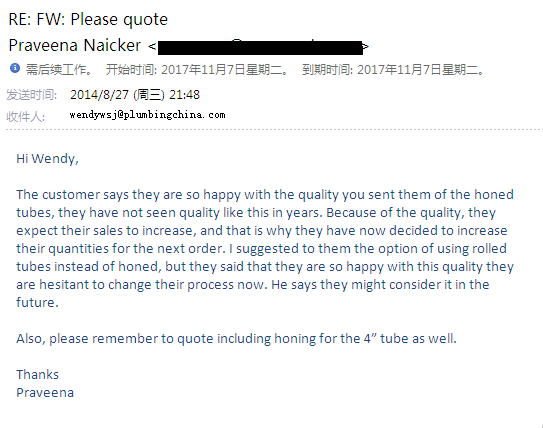 Praveena: "They have not seen quality like this in years."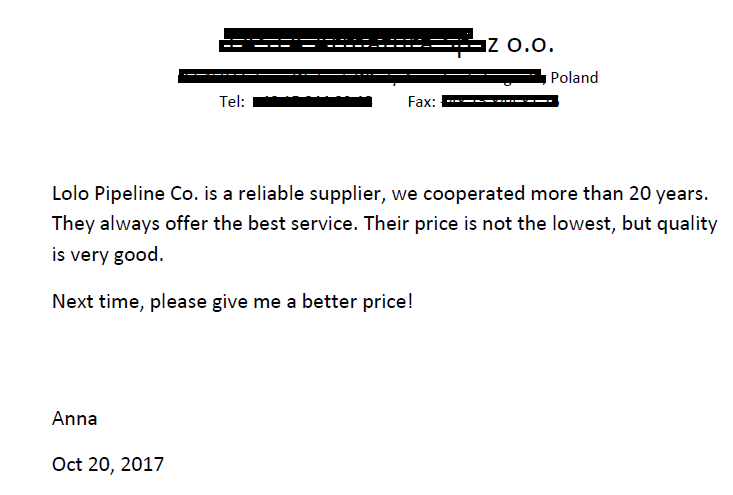 Anna: "Lolo Pipeline Co. is a reliable supplier, we cooperated more than 20 years. They always offer the best service. Their price is not the lowest,but quality is very good."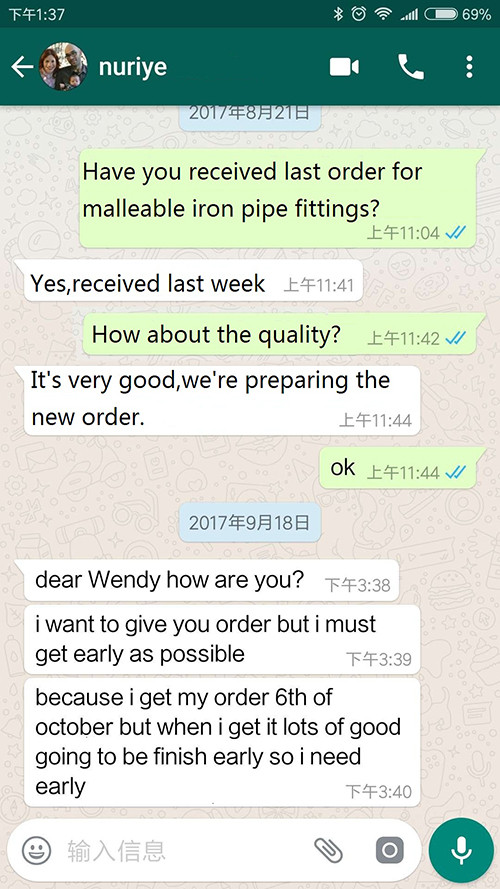 Nuriye: "Quality is very good, we're preparing the new order"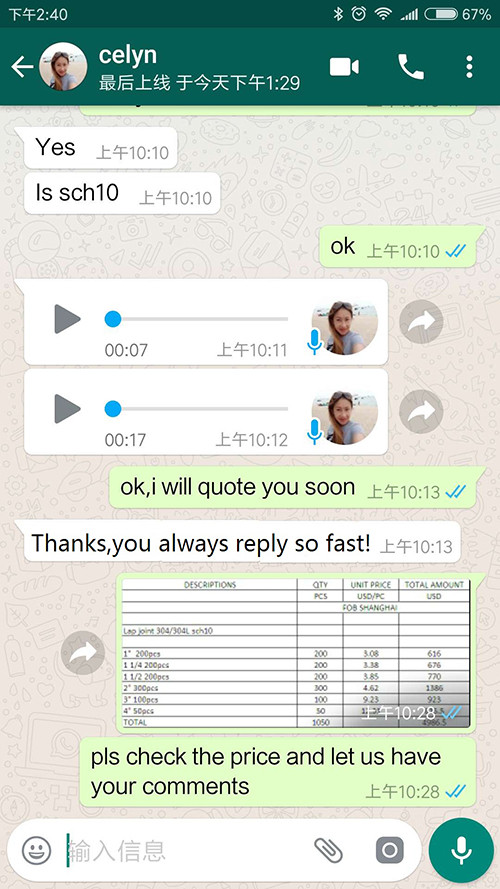 Celyn: "You always reply so fast!"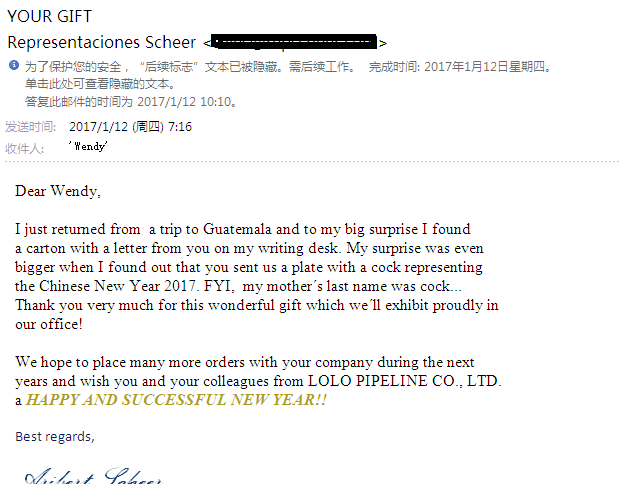 "Thank you very much for this wonderful gift which we'll exhibit proudly in our office!"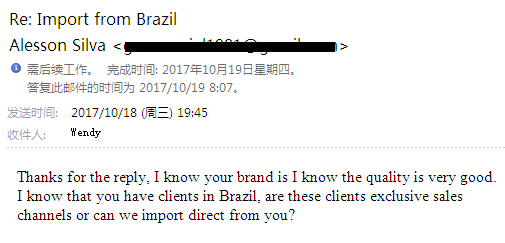 Alesson Silva:"I know your brand , I know the quality is very good."
Name:

Frank Kang
Tel:

0086-0532-85065950-806
Email:
Address:

1303/B, Guohua building,NO.2 Minjiang Road,Qingdao,China